Greenwich Hospital Gift Shop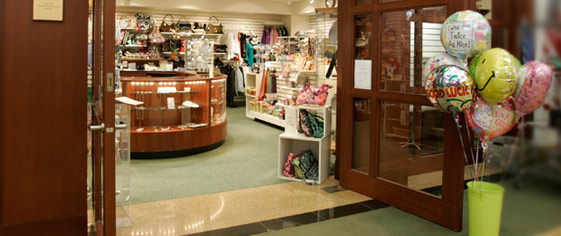 The online gift shop is for purchasing gifts to be delivered to patients currently in the hospital. We do not ship. To learn more about purchasing and delivery of patient gifts, see our Buyer's Guide.





Questions? Contact us during store hours. Please c

all: 203-863-3371

Current Store Hours:
Monday - Friday: 10:00 a.m. - 5:00 p.m.
Saturday: 11:00 p.m. - 4:00 p.m.
The Gift Shop is currently restricted to Greenwich Hospital staff, employees, and patients screened with clearance to be in the hospital for appointments.

Current In-Hospital Delivery Hours:
Monday-Friday: 10:30 a.m. - 4:30 p.m.
Saturday: 11:30 p.m. - 3:30 p.m.
We are located off the main atrium lobby in the Watson Pavilion.
Floor Plans